Why you should join Sky Technology Leeds
Sky Technology in Leeds is growing at a fast pace, and we need lots of software developers to join us on this journey. Not sure if it's right for you? Hesitating to make the first steps? Too comfy in your current role? Well, here's the inside scoop on why I think it's great to be a software engineer at Sky Technology.
Great people. If research from Peopleware is to be believed, the best performers tend to cluster. Sky Technology is full of great talent that you'll be able to learn from and collaborate with. Surround yourself with great people.
Interesting projects and problems to solve. Every team at Sky Tech has something interesting to offer. I've had fun working on the number 1 sports app on iOS, and enjoyed the challenge of high volume/visibility projects for Sky Sports. It's a great feeling to know your contribution is providing real value to a lot of people (including your family and friends).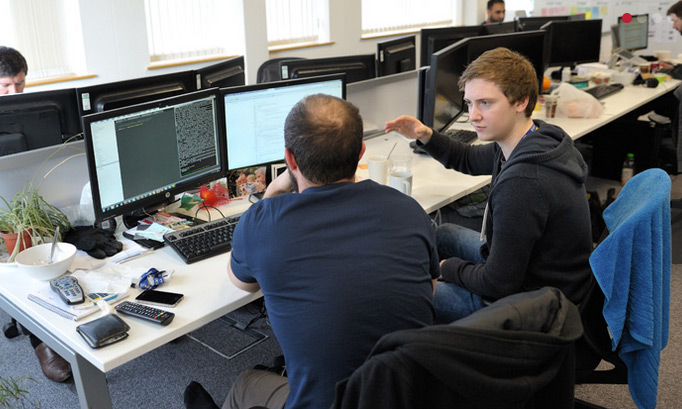 Opportunity to learn. On the job you'll have pair programming and code reviews to gain experience from colleagues as well as the opportunity to sink your teeth into a large number of technologies used at Sky. Outside of your daily routine, you'll be funded to attend conferences, workshops and training.
Opportunity to move. The option to move across teams/departments is a real possibility, and means you don't need to necessarily leave Sky just to get a fresh challenge. What's more, there'll always be opportunities for you outside of programming if that time comes.
Flexibility around your personal life. Flexible working hours makes it possible to arrange appointments and school runs.
Great benefits. Free Sky TV, broadband, and phone. Good pension scheme. Great ShareSave scheme.
Office perks. Pool table, playstation, coffee machine, free fruit and more.
Still not sure? Want to hear more? Drop me a line with any specific questions you have about working at Sky: christopher.bell2 _at_ sky.uk / Twitter / LinkedIn.